Tue, 12 June 2018
Emmy Podcast #22: Analyzing the Emmy Nominating Ballots with GoldDerby's Riley Chow
It's Emmy season and in podcast #22 I am joined by GoldDerby contributing editor and Emmy super sleuth Riley Chow.
The Emmy nominating ballots were revealed yesterday and Riley and I begin the podcast by discussing any anomalies in the submission list and the Guest vs Supporting categories and new(ish) 50% rule.
Westworld and The Handmaid's Tale will likely make up a large portion of guest and supporting acting nominations and Riley and reveal our thoughts on where we think each show will land now that they both will face Game of Thrones.
We venture into the writing and directing categories of drama, talking at length about The Americans, Game of Thrones, The Handmaid's Tale, The Crown, Stranger Things and This Is Us. I also try and make the case for Killing Eve.
In comedy we focus on Atlanta, GLOW, Barry, The Marvelous Mrs. Maisel, Silicon Valley and how the absence of Veep and Master of None opens the door for an interesting lineup.
We close on the Limited Series and TV Movie categories, as bleak as they are this year, finding similar predictions with The Assassination of Gianni Versace: American Crime Story, The Tale, Twin Peaks: The Return and Godless and more.
Stay tuned for more podcasts before the July 12th announcement of the 70th Primetime Emmy Awards and check in with my 2018 Emmy write-ups here.
This podcast runs 1h 14m with music.
Opening: Theme to Mindhunter
Closing: Theme to Twin Peaks: The Return
---
Sat, 26 May 2018
Cannes Podcast #2: Post-fest impressions, best and worst plus dream juries with guest Aaron Locke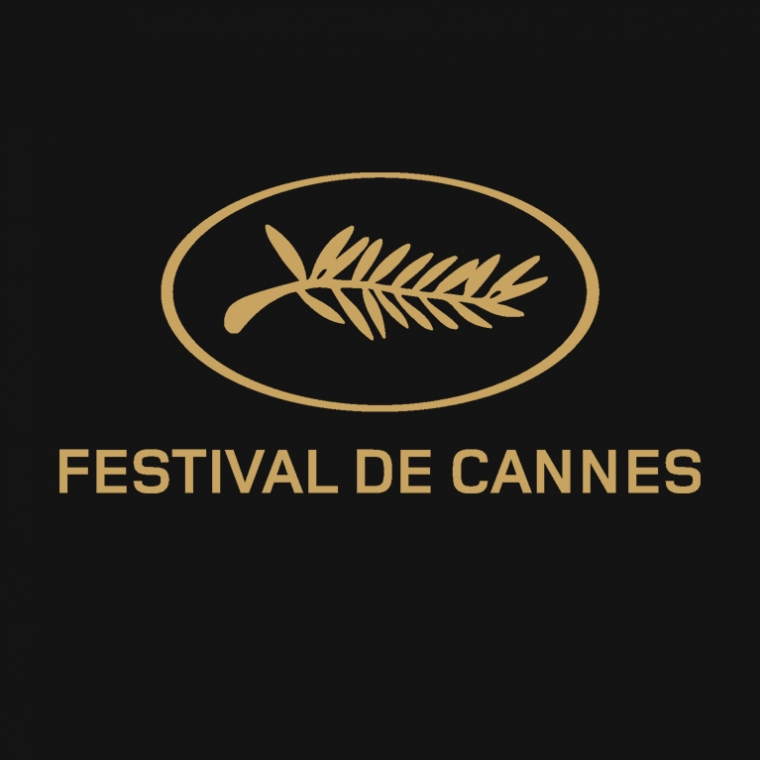 It's one week after the close of the 71st Cannes Film Festival and guest Aaron Locke, who guested on the first Cannes podcast, returns to chat with me about it.
We talk about Aaron's impressions as a first-time visitor of the fest, those early pieces about the lack of prestige and importance of Cannes and then move into our favorites like Burning, Shoplifters and Lazzaro Felice and least favorites (sorry, Godard) of the two week extravaganza.
We close revealing our picks for dream jury members for the future.
With music this podcast runs 1h 5m.
Opening music: Cannes Film Festival opening theme
Closing music: "New York City By Day" by Thomas Newman from the Original Motion Picture Soundtrack of Desperately Seeking Susan
---
Fri, 4 May 2018
Cannes Podcast #1: Festival preview with guest Aaron Locke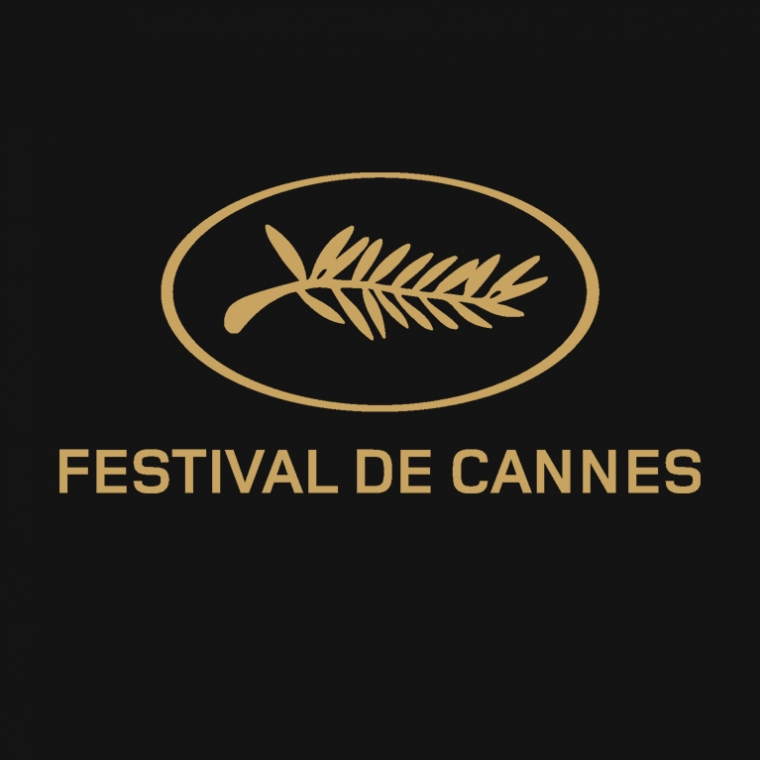 In this very first AwardsWatch Cannes Podcast, I am joined by Aaron Locke, who will be attending the festival for the first time. This will be my third but first as press under my own moniker. We both of a slew of films we're looking forward to and why.
A truly international festival, Aaron and I chat about the new Lee Chang-Dong (Burning), Kore-eda (Shoplifters) and Knife + Heart from Yann Gonzalez. On the American side, two films are represented - Spike Lee's BlacKkKlansman with John David Washington, Adam Driver and a very buzzed about Topher Grace and Under the Silver Lake from David Robert Mitchell starring Andrew Garfield, Riley Keough and again, Topher Grace.
We also talk the interesting choice of Cannes and Oscar winner Asghar Farhadi's Everybody Knows as the festival opener and about potential controversies with the new Lars von Trier (The House That Jack Built) and Terry Gilliam (The Man Who Killed Don Quixote) in the age of #MeToo. Both films, and their directors, are likely to be under tremendous scrutiny this year, especially during the press conferences.
This is a brisk podcast, coming in at just over 45m with music. Keep your ears open for a mid-festival podcast too.
Opening music: Cannes Film Festival opening theme
Closing music: "New York City By Day" by Thomas Newman from the Original Motion Picture Soundtrack of Desperately Seeking Susan
---
Mon, 23 April 2018
Interview: Leonardo Nam - Taking the Westworld by Storm
I chatted with Screen Actors Guild nominee Leonardo Nam, star of HBO's Emmy-winning sci-fi series Westworld, which just had its second season premiere last night. We talked at length about the importance of visibility, opportunity and representation in films and television and his early role models and acting idols, Sidney Poitier and Denzel Washington.
Born in Buenos Aires, Argentina to Korean parents and then raised in Australia, Nam knows a little something about cultural diversity. TheLA-based actor constantly defies stereotype with his versatility and is actively making sure other Asian-Pacific and Asian-American actors and filmmakers get noticed, including his ambassadorship with the Asian Pacific American Visionaries Short Film competition sponsored by HBO and his support of multi-cultural designers in what he wears on the red carpet.
Nam broke big with the 2004 Paramount Pictures film The Perfect Score, playing a lead role opposite Chris Evans and Scarlett Johansson but is beloved for his role of Brian McBrian in 2005's The Sisterhood of the Traveling Pants and the film's sequel (for which he was almost replaced). He talks fondly of his mentor on that film, Debra Martin Chase, who really went to bat for him for a role that was written as a blond-haired, blue-eyed guy. We might fan out over the movies juuust a little bit. Nam also reveals a touching story of a young female fan of the book who was not happy when she found out he was cast but had a change of heart once she saw him in the film.
Talking Westworld, Nam teases a bit of what's in store for Felix's hero status after helping Maeve escape last season and what Westworld, and television like it, has to say about the state of the world today.
Westworld season 2 airs every Sunday on HBO. Listen to the full interview below.
---
Wed, 4 April 2018
Emmy Podcast #21: Talking Westworld, The Handmaid's Tale, Roseanne and One Day at a Time with Vox.com's Todd VanDerWerff
In the first Emmy podcast of the 2017-2018 television season I am joined by a familiar voice - Vox.com's critic-at-large Todd VanDerWerff.
The first hour of this 90-minute podcast focuses heavily on the Outstanding Drama race which sees the return of Game of Thrones after taking a year off and now going up against last year's winner The Handmaid's Tale. How will that affect the return of Westworld? Its 22 nominations last year are likely to take a hit with Game of Thrones competing directly with it in multiple categories.
Delving into comedy finds a lot of talk about Roseanne's ratings-bonanza return, the chances for One Day at a Time to stake its Emmy claim and whether or not reboot fever (that also includes Will & Grace) will find its way to nominations. With Veep out of contention this year, the door opens for Amazon's The Marvelous Mrs. Maisel (and Amy Sherman-Palladino into the Emmy conversation) as well as HBO still having four comedies to choose from in Silicon Valley, Curb Your Enthusiasm, Insecure and their freshman show Barry. We also talk about how FX could position Pamela Adlon and Better Things to have a much-needed conversation about Louis C.K. from one of the people closest to him.
Finally, Todd makes a desperate plea for...well, I'll just let you listen and hear for yourself.
This podcast runs 1h 32m with opening and closing music.
Opening music: Westworld theme by Ramin Djawadi
Closing music: "This Is It," by Gloria Estefan - theme song for One Day at a Time
---
Wed, 28 February 2018
Oscar Podcast #65: FINAL Oscar winner predictions with Vanity Fair's Joanna Robinson
It's all down to this.
Oscar voting is now over and the big show is on Sunday. In this 65th podcast I am thrilled to be joined by Vanity Fair's Joanna Robinson.
READ: Why Should I Care About the Oscars?
This podcast focuses quite a bit on the race itself, how this season has gotten us to three possible Best Picture winners, the obstacles it took to get there and how our predictions were led by passion and gut versus simple statistics.
Will it be Three Billboards? The Shape of Water? Get Out? Or possibly something else?
With the acting categories seemingly locked up, we talk about the divergence of early critics wins versus the televised awards, the possible importance of Original Screenplay telling us something early in the show and close with the categories that always end up making or breaking your Oscar pool predictions: the shorts.
Take a peek at the Gold Rush Gang's Final Oscar predictions here before tomorrow's publication.
This podcast runs 1h 13m with music
Intro: "And the Oscar goes to..."
Outro: "New York City by Day," by Thomas Newman from the Original Motion Picture Soundtrack to Desperately Seeking Susan
---
Mon, 19 February 2018
Oscar Podcast #64: Post-BAFTA Oscar Winner Predictions - Can Get Out Win?
In this 64th Oscar podcast, I am joined by Gold Rush Gang member Matt Dinn the day after the BAFTA awards where Three Billboards outside Ebbing, Missouri won Best Film and the four acting frontrunners - Gary Oldman (Darkest Hour), Frances McDormand (Three Billboards outside Ebbing, Missouri), Sam Rockwell (Three Billboards outside Ebbing, Missouri) and Allison Janney (I, Tonya) all repeated their wins from the Critics' Choice, Golden Globes and Screen Actors Guild awards in an historic sweep.
But, is Three Billboards actually the frontrunner to win the Best Picture Oscar? Over the course of just over an hour, Matt and I make the cases for why it can and why it won't. Same for The Shape of Water. The Critics' Choice, DGA and PGA winner seems like a good bet. Or is it? Digging deeper, we discuss the path for a Get Out win in the face of seemingly insurmountable statistical odds. How much will the preferential ballot impact these three films and which stands the best odds with it? Will Original Screenplay be a deciding factor?
With every Best Picture nominee facing one obstacle or another, stats and history start to fall by the wayside and let gut feeling and instinct and the impact of social relevance to take over.
This podcast runs 1h 16m with music.
Outro music: "New York City By Day" by Thomas Newman from the Original Motion Picture Soundtrack of Desperately Seeking Susan.
---
Tue, 23 January 2018
Oscar Podcast #63: 2018 Oscar Nominations Reactions with guest Sasha Stone of Awardsdaily
It's Oscar nomination day and I have Awardsdaily's first lady of Oscar talk Sasha Stone with me to discuss and break down this morning's Oscar nominations and what the state of the race looks like now.
2018 Oscars: 90th Academy Awards Oscar Nominations
Sasha and I dig deep into where Three Billboards Outside Ebbing, Missouri and The Shape of Water are after their SAG and PGA wins, what that Martin McDonagh director snub means and how the current brewing backlash of his film could stop it dead in Oscar's tracks.
2018 Oscars: Who Are the Frontrunners Now?
Get Out and Lady Bird feature heavily as contenders that could find themselves with less baggage than the two guild beasts and the Academy showed this morning that they're diverging on a different path than those guilds with over-performers like Darkest Hour and Phantom Thread and under-performers like I, Tonya and Molly's Game.
This podcast runs 1h 9m with music.
Intro: Andy Serkis and Tiffany Haddish announce the 2018 Best Picture Oscar nominees (via the Oscars' YouTube page)
Outro: "New York City By Day," by Thomas Newman from the Original Motion Picture Soundtrack of Desperately Seeking Susan
---
Wed, 17 January 2018
Oscar Podcast #62: FINAL Oscar Nomination Predictions plus PGA and SAG thoughts
It's Wednesday, January 17th and this is the FINAL Oscar nomination predictions podcast of the 2017-2018 awards season.
Through the roller-coaster of this awards season we found ourselves without a true frontrunner until really just this month in Three Billboards but, is it? Can Get Out, Lady Bird or The Shape of Water turn the tide? How did critical frontrunners like Willem Dafoe (The Florida Project) and Laurie Metcalf (Lady Bird) stumble once the televised awards started?
Gold Rush Gang member Bryan Bonafede and I explore this season's Oscar race in great detail: from missed opportunities, to why studios keep putting prestige releases at the end of December (and when it sometimes works like I, Tonya) and the possible look of this year's nominees through the optics of a new Academy.
There's a handful of Producers Guild (PGA) and Screen Actors Guild (SAG) talk as both groups announce their winners this weekend, just days before Oscar nominations.
We break down top categories and analyze chances of outliers, discuss if Netflix will finally break through this year with Mudbound and where and finally, reveal our one nomination wish for Tuesday.
Sit back, this podcast runs 2h 10m with music.
Intro: Oscar nominations introduction
Outro: "New York City By Day, " from the Original Motion Picture Soundtrack of Desperately Seeking Susan
---
Thu, 4 January 2018
Oscar Podcast #61: Golden Globe Winner Predictions
This 61st podcast is focused on the Golden Globe Awards this Sunday, January 7th and our winner predictions.
I am joined by Gold Rush Gang member Matt Dinn and we break down what is one of the most competitive, up in the air awards seasons in years, in almost every category.
Will there be a sweep like La La Land last year or will the HFPA want to stay away from that backlash? Will that Globes-only screening pay off in more than just nominations?
Is is Ronan or Robbie? Metcalf or Janney? McDormand, Streep or Hawkins? Can Timothée Chalamet upset Gary Oldman?
With nearly every category having two and sometimes three viable contenders it's going to make for a very fun show. We think we have some good ideas on who will actually triumph in the end.
This podcast runs 1h 11m 45s with music
Note: Between 26:20-26:30 Matt's mic dropped out
Intro: "Waiting for the Globes," from the 59th Golden Globe Awards
Outro: "New York City By Day, " from the Original Motion Picture Soundtrack of Desperately Seeking Susan
---