Fri, 27 July 2018
Oscar Podcast #66: What's in and what's out of the Venice and Toronto Fest lineups with guest Daniel Joyaux
This week gave us the lineups of two of the fall's biggest festivals, Venice and Toronto.
On this 66th Oscar podcast, I am joined by freelance film writer (you can find his work at Vanity Fair, Moviemaker magazine and more) and publications editor for the Sundance Film Festival, Daniel Joyaux.
While these festival announcements always give us great intel on how studios are positioning their fall and winter awards releases, it's often the films that are missing that give us even bigger clues. Where are Bohemian Rhapsody, Boy Erased, Destroyer and Mary Queen of Scots? Some may show up at Telluride, others may be added to Toronto's lineup next month (there are still three Gala spots and 30 Special Presentation slots open).
Venice will give us premieres of Damien Chazelle's First Man, while Toronto will world premiere Steve McQueen's Widows and If Beale Street Could Talk from Barry Jenkins. Alfonso Cuarón's Roma looks set to hit every major festival - Venice, Toronto, NYFF and Telluride. All eyes will be on the follow-ups of these Oscar-winning directors.
The Cannes/Netflix kerfuffle earlier this summer proved to be the gain of both Venice and Toronto as each festival is flush with debuts from the streaming service. The Coen brothers' anthology series (which will apparently compete as a feature film for the Oscars) The Ballad of Buster Scruggs, Paul Greengrass's 22 July and the final film from Orson Welles, The Other Side of the Wind are all set to kick off at Venice.
I will be at the Toronto International Film Festival this year for the first time. Keep your eyes and ears open for more podcasts leading up to, at, and after TIFF.
With music this podcast runs 1h 27m.
Opening song: "Sulk" by TR/ST
Closing song: "New York City by Day" by Thomas Newman from the Original Motion Picture Soundtrack of Desperately Seeking Susan
---
Thu, 26 July 2018
Interview: Sean Callery, Emmy-winning composer of 'Jessica Jones,' 'Homeland, '24'
From left: 'Jessica Jones' creator Melissa Rosenberg, Netflix's Ted Sarandos with Sean Callery with Emmy win for Outstanding Original Main Title Theme Music for Netflix's Jessica Jones (photo: Image24 PR)
It doesn't get more Emmy-tastic in the Music Composition categories than Sean Callery.
Callery has received 17 Emmy nominations and 4 wins, making him one of the most nominated composers of all time. 10 of his Emmy nominations are for the hit Fox drama 24, starring Kiefer Sutherland, where Callery composed all nine seasons and is the only composer to have been nominated every year for a series that ran more than three seasons. Altogether, Callery won three Emmys for Outstanding Music Composition for his work on 24.
His fourth, and most recent win, came in 2016 for Outstanding Original Main Title Theme Music for Netflix's Jessica Jones, starring Krysten Ritter.
He also composes the music for hit series such as Showtime's Emmy and Golden Globe award-winning drama Homeland, starring Claire Danes and Mandy Patinkin, ABC's Designated Survivor, starring Kiefer Sutherland, and CBS's Sherlock Holmes-inspired drama series Elementary, starring Lucy Liu and Jonny Lee Miller.
I had the pleasure to chat with Sean about his prolific composing career, the intricacies of being a Television Academy judge in the Limited Series music sections, and how music is a primal form of human communication.
In our conversation, Sean talks about his first major moviegoing experiences that helped shape his own likes and inspirations with composing, including 2001: A Space Odyssey and Jaws.
Describing creating the Emmy-winning theme for Jessica Jones, Sean found the voice of Jones through film noir but with an original spin, playing with the playful and hardened elements of the character.
Sean also reveals the golden piece of advice that every composer wants to hear before creating a score.
Sean resides in Los Angeles with his wife, Debbie.
This interview opens with his Emmy-winning main title theme from Jessica Jones and closes with music from Homeland's 7th season and sixth episode, "Species Jump."
---
Thu, 19 July 2018
Interview: Emmy-nominated composer Nathan Barr on 'The Americans' and reviving a classic Wurlitzer organ
Composer Nathan Barr has received critical acclaim for his unmatched versatility, incorporating eclectic instruments from musical cultures across the world. Nathan recently completed construction on his new 8,000 square foot personal studio in Tarzana, California that can house 50-60 musicians. The studio, Bandrika (named after the fictional country in Hitchcock's The Lady Vanishes, which I had forgotten!), houses the original Wurlitzer pipe organ that was installed at Fox studios in 1928 that recently went through a four-year restoration. With 1,500 pipes, able to mirror hundreds of different instruments ("It's like Willy Wonka and the Chocolate Factory for music," he says.), its music can be heard in iconic films including Journey to the Center of the Earth, The Sound of Music, and Patton. Barr and his team are currently compiling a list of composers that have used the organ including Oscar winners John Williams, Jerry Goldsmith and Bernard Herrmann.
I chatted with the two-time Emmy-nominated composer about his work on The Americans, how his pianist mother and banjo-playing father introduced him to music in Japan at five years of age and becoming a collector of rare and unusual instruments from around the world such as a human bone trumpet from Tibet, dismantled pianos, a rare Glass Armonica, gourd cellos, many of which you can hear on any number of his original compositions. We also talk about some of his favorite composers and film scores including The Third Man and its classic zither.
Since the end of The Americans, Nathan scored the dystopian action thriller, The Domestics, starring Kate Bosworth and Tyler Hoechlin, which hit theaters June 29th and is currently scoring season two of AMC's multi-generational western epic, The Son, starring Pierce Brosnan. He's also putting the finishing touches on his next collaboration with director Eli Roth, the upcoming adventure film The House with a Clock in Its Walls (see trailer below) starring Jack Black and two-time Oscar winner Cate Blanchett. The film's release on September 21 will mark the Wurlitzer's 21st-century debut for movie audiences. 2019 will find Nathan scoring Amazon's upcoming fantasy, period drama, Carnival Row, starring Orlando Bloom and produced by Guillermo del Toro.
Nathan Barr currently resides in Los Angeles, California.
---
Wed, 18 July 2018
Interview: Cindy O'Connor - Emmy-nominated composer of 'Once Upon a Time'
Before earning an Emmy nomination last week for her work on the series finale of Once Upon a Time, Cindy O'Connor began her career as a musical theater composer...well, actually it goes back further than that. Her parents love to regale their friends with stories of Cindy composing at the age of 5, writing song on her keyboard called "The Aku-Aku Foot Disease" while her family was living in Japan. It all began there. Flash forward to 1993, writing the music for All That He Was in collaboration with Larry Todd Johnson where she won the National Playwright Award and the Kennedy Center American College Theatre Festival for New Play. The darkly comic musical, about one man's struggle with AIDS where the deceased functions as host and narrator, invisible among the friends and family assemble to pay him final respects, has since been produced in Los Angeles, New York, Chicago, and several theaters across the US.
O'Connor worked from the ground up in television and film, with Emmy-winning Oscar-nominated composer Mark Isham taking her under his wing. The two have collaborated for over a decade and share that 2018 Emmy nomination with Michael D. Simon. Throughout her musical career she's worked on the Oscar-winning film Crash, Blade, The Conjuring 2, The Black Dahlia and as the composer for shows like The Black Donnellys and the television adaptation of Crash.
I chatted with Cindy about her first Emmy nomination (and being the only female nominated in the Music Composition categories), jamming with Pat Benatar and the importance of advocacy for women composers and in the film and television industry. She's also a member of the Alliance of Female Composers. On September 4th she'll be a part of KCRW Presents The Future is Female: A Concert Celebrating Female Composers at The Wiltern in Los Angeles that will also include Tamar Kali (Mudbound) and Ronit Kirchman (The Sinner), both featured in 5 Female Composer You Should Know. Tickets are available here.
Here is my interview with Emmy nominee Cindy O'Connor.
---
Mon, 9 July 2018
Emmy Podcast #23: FINAL Emmy nomination predictions with guest Joey Moser of Awardsdaily TV
Buckle in, kids, this is a doozy.
On this FINAL Emmy nominations prediction podcast, I am joined by Awardsdaily TV's Joey Moser. The shade will be deep and the tea is steeped.
Starting off with the Drama categories, working our way up from Guest to Lead to Supporting and Drama Series itself, Joey and I debate if Westworld can hold its own against the return of Game of Thrones and how both will do in the face of The Handmaid's Tale's second season after a first season domination at last year's Emmys.
Comedy gets into how the absence of Veep could find its replacement with up to three freshman shows (The Marvelous Mrs. Maisel, GLOW and Barry) looking for a spot in Comedy Series against the reboot of Will & Grace, Silicon Valley and frontrunner Atlanta.
Limited Series and TV Movie closes the podcast and, as is often the case, we find it the most difficult to predict.
Watch for my full list of final Emmy predictions today.
This epic podcast run 2h and 30m with music and is worth every moment.
Opening music: Theme from Black Mirror
Closing music: Theme from Will & Grace
---
Tue, 12 June 2018
Emmy Podcast #22: Analyzing the Emmy Nominating Ballots with GoldDerby's Riley Chow
It's Emmy season and in podcast #22 I am joined by GoldDerby contributing editor and Emmy super sleuth Riley Chow.
The Emmy nominating ballots were revealed yesterday and Riley and I begin the podcast by discussing any anomalies in the submission list and the Guest vs Supporting categories and new(ish) 50% rule.
Westworld and The Handmaid's Tale will likely make up a large portion of guest and supporting acting nominations and Riley and reveal our thoughts on where we think each show will land now that they both will face Game of Thrones.
We venture into the writing and directing categories of drama, talking at length about The Americans, Game of Thrones, The Handmaid's Tale, The Crown, Stranger Things and This Is Us. I also try and make the case for Killing Eve.
In comedy we focus on Atlanta, GLOW, Barry, The Marvelous Mrs. Maisel, Silicon Valley and how the absence of Veep and Master of None opens the door for an interesting lineup.
We close on the Limited Series and TV Movie categories, as bleak as they are this year, finding similar predictions with The Assassination of Gianni Versace: American Crime Story, The Tale, Twin Peaks: The Return and Godless and more.
Stay tuned for more podcasts before the July 12th announcement of the 70th Primetime Emmy Awards and check in with my 2018 Emmy write-ups here.
This podcast runs 1h 14m with music.
Opening: Theme to Mindhunter
Closing: Theme to Twin Peaks: The Return
---
Sat, 26 May 2018
Cannes Podcast #2: Post-fest impressions, best and worst plus dream juries with guest Aaron Locke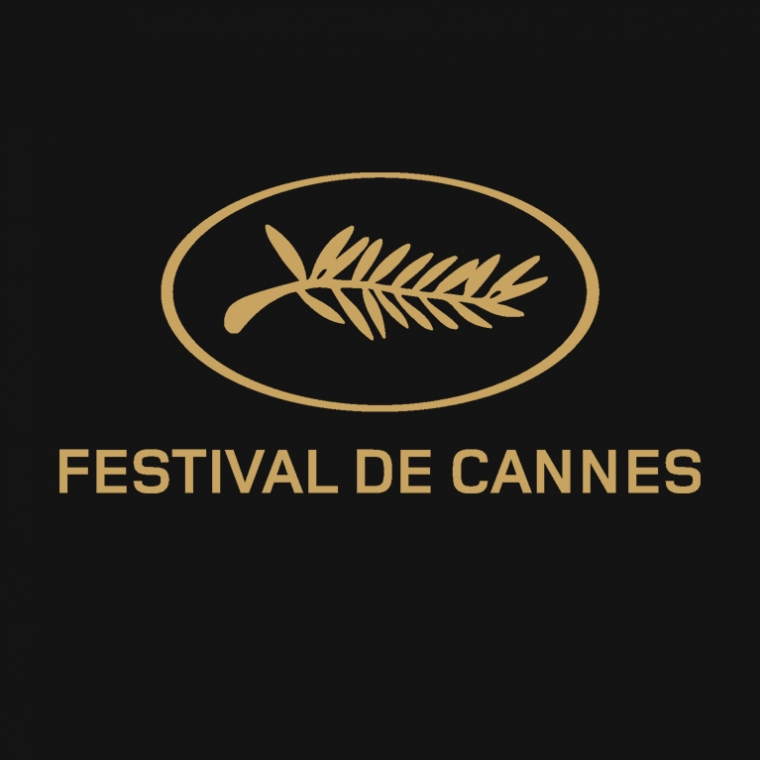 It's one week after the close of the 71st Cannes Film Festival and guest Aaron Locke, who guested on the first Cannes podcast, returns to chat with me about it.
We talk about Aaron's impressions as a first-time visitor of the fest, those early pieces about the lack of prestige and importance of Cannes and then move into our favorites like Burning, Shoplifters and Lazzaro Felice and least favorites (sorry, Godard) of the two week extravaganza.
We close revealing our picks for dream jury members for the future.
With music this podcast runs 1h 5m.
Opening music: Cannes Film Festival opening theme
Closing music: "New York City By Day" by Thomas Newman from the Original Motion Picture Soundtrack of Desperately Seeking Susan
---
Fri, 4 May 2018
Cannes Podcast #1: Festival preview with guest Aaron Locke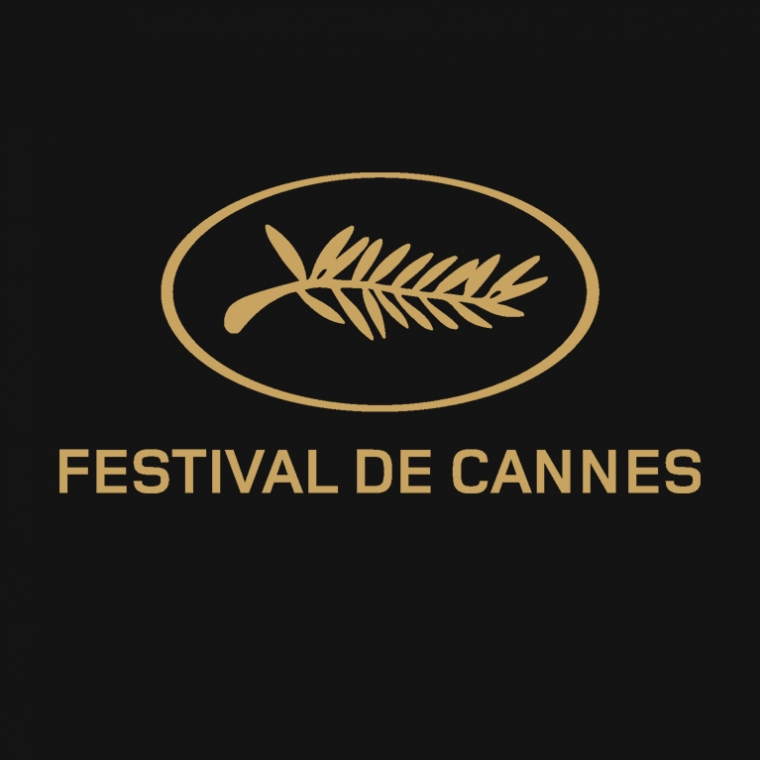 In this very first AwardsWatch Cannes Podcast, I am joined by Aaron Locke, who will be attending the festival for the first time. This will be my third but first as press under my own moniker. We both of a slew of films we're looking forward to and why.
A truly international festival, Aaron and I chat about the new Lee Chang-Dong (Burning), Kore-eda (Shoplifters) and Knife + Heart from Yann Gonzalez. On the American side, two films are represented - Spike Lee's BlacKkKlansman with John David Washington, Adam Driver and a very buzzed about Topher Grace and Under the Silver Lake from David Robert Mitchell starring Andrew Garfield, Riley Keough and again, Topher Grace.
We also talk the interesting choice of Cannes and Oscar winner Asghar Farhadi's Everybody Knows as the festival opener and about potential controversies with the new Lars von Trier (The House That Jack Built) and Terry Gilliam (The Man Who Killed Don Quixote) in the age of #MeToo. Both films, and their directors, are likely to be under tremendous scrutiny this year, especially during the press conferences.
This is a brisk podcast, coming in at just over 45m with music. Keep your ears open for a mid-festival podcast too.
Opening music: Cannes Film Festival opening theme
Closing music: "New York City By Day" by Thomas Newman from the Original Motion Picture Soundtrack of Desperately Seeking Susan
---
Mon, 23 April 2018
Interview: Leonardo Nam - Taking the Westworld by Storm
I chatted with Screen Actors Guild nominee Leonardo Nam, star of HBO's Emmy-winning sci-fi series Westworld, which just had its second season premiere last night. We talked at length about the importance of visibility, opportunity and representation in films and television and his early role models and acting idols, Sidney Poitier and Denzel Washington.
Born in Buenos Aires, Argentina to Korean parents and then raised in Australia, Nam knows a little something about cultural diversity. TheLA-based actor constantly defies stereotype with his versatility and is actively making sure other Asian-Pacific and Asian-American actors and filmmakers get noticed, including his ambassadorship with the Asian Pacific American Visionaries Short Film competition sponsored by HBO and his support of multi-cultural designers in what he wears on the red carpet.
Nam broke big with the 2004 Paramount Pictures film The Perfect Score, playing a lead role opposite Chris Evans and Scarlett Johansson but is beloved for his role of Brian McBrian in 2005's The Sisterhood of the Traveling Pants and the film's sequel (for which he was almost replaced). He talks fondly of his mentor on that film, Debra Martin Chase, who really went to bat for him for a role that was written as a blond-haired, blue-eyed guy. We might fan out over the movies juuust a little bit. Nam also reveals a touching story of a young female fan of the book who was not happy when she found out he was cast but had a change of heart once she saw him in the film.
Talking Westworld, Nam teases a bit of what's in store for Felix's hero status after helping Maeve escape last season and what Westworld, and television like it, has to say about the state of the world today.
Westworld season 2 airs every Sunday on HBO. Listen to the full interview below.
---
Wed, 4 April 2018
Emmy Podcast #21: Talking Westworld, The Handmaid's Tale, Roseanne and One Day at a Time with Vox.com's Todd VanDerWerff
In the first Emmy podcast of the 2017-2018 television season I am joined by a familiar voice - Vox.com's critic-at-large Todd VanDerWerff.
The first hour of this 90-minute podcast focuses heavily on the Outstanding Drama race which sees the return of Game of Thrones after taking a year off and now going up against last year's winner The Handmaid's Tale. How will that affect the return of Westworld? Its 22 nominations last year are likely to take a hit with Game of Thrones competing directly with it in multiple categories.
Delving into comedy finds a lot of talk about Roseanne's ratings-bonanza return, the chances for One Day at a Time to stake its Emmy claim and whether or not reboot fever (that also includes Will & Grace) will find its way to nominations. With Veep out of contention this year, the door opens for Amazon's The Marvelous Mrs. Maisel (and Amy Sherman-Palladino into the Emmy conversation) as well as HBO still having four comedies to choose from in Silicon Valley, Curb Your Enthusiasm, Insecure and their freshman show Barry. We also talk about how FX could position Pamela Adlon and Better Things to have a much-needed conversation about Louis C.K. from one of the people closest to him.
Finally, Todd makes a desperate plea for...well, I'll just let you listen and hear for yourself.
This podcast runs 1h 32m with opening and closing music.
Opening music: Westworld theme by Ramin Djawadi
Closing music: "This Is It," by Gloria Estefan - theme song for One Day at a Time
---